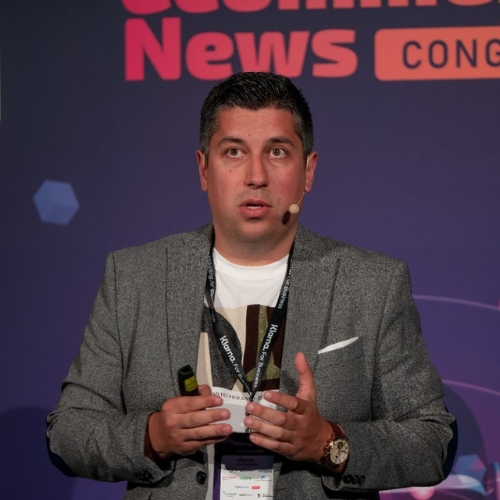 David Moran
Agencia Digital, Growth y Estrategia online - CEO de @SerendipiaAgency.com

Más de 15 años de experiencia en Marketing Online y Ecommerce en clientes en diferentes sectores como turismo, moda, marketplace, publicidad ...
Me defino como un mix de conocimientos sobre marketing tradicional con fuertes conocimientos técnicos a nivel de SEO, analítica y captación.
Marketing skills: Working different channel managers in search, display etc to optimise their strategies based on the data they have. Experience in working with external agencies, suppliers, partners.
Strong Analytical skills: Omniture Site Catalyst, Google Analytics.
Proficiency in Excel and comfortable working with and extracting data from internal systems.
Adexchanges, DSP's, SSP's, Google AdWords, Facebook Ads, Twitter ads, Retargeting (Adroll, Criteo ..), Doubleclick, Power editor, Search Marketing, TrueSocial Metrics, Clicky, KISSmetrics, SEMRUSH, Sistrix, Woopra ...
Email Marketing: Mailchimp (Expert), Smartfocus (Expert).
SEO/SEM: Semrush, Hubspot, Google Webmaster Tools.
Web/Ecommerce: Strong web skills, including HTML, CSS, Suite Adobe, PHP (low), JQuery (low), Google Analitycs (Expert), Social Media, GIT, Mamp y Xamp.
Working knowledge of using content management systems (CMS) to publish web content: Magento, Joomla, Drupal, Wordpress, Prestashop.
Graphic Design: Wireframes (Axure), Mockups, Websites, Landing pages, Banners. Strong abilities in UX. Expert in user interface design.
Effective leadership, interpersonal and communication skills.
28 Septiembre Gijón 2023
KEYNOTE II: La increíble actualización que debes conocer en la política de anuncios de META
Esta keynote es una oportunidad única para mantenerte al día con las últimas novedades en la política de anuncios de META, la empresa detrás de algunas de las plataformas de medios sociales más influyentes del mundo. Descubre cómo las recientes actualizaciones en las políticas de publicidad pueden impactar en tu estrategia de marketing y en la forma en que te conectas con tu audiencia en línea. Acompáñanos para explorar los cambios, entender sus implicaciones y aprender cómo aprovechar al máximo estas actualizaciones para tu beneficio. ¡No puedes perderte esta oportunidad de estar al frente de las tendencias en publicidad digital!